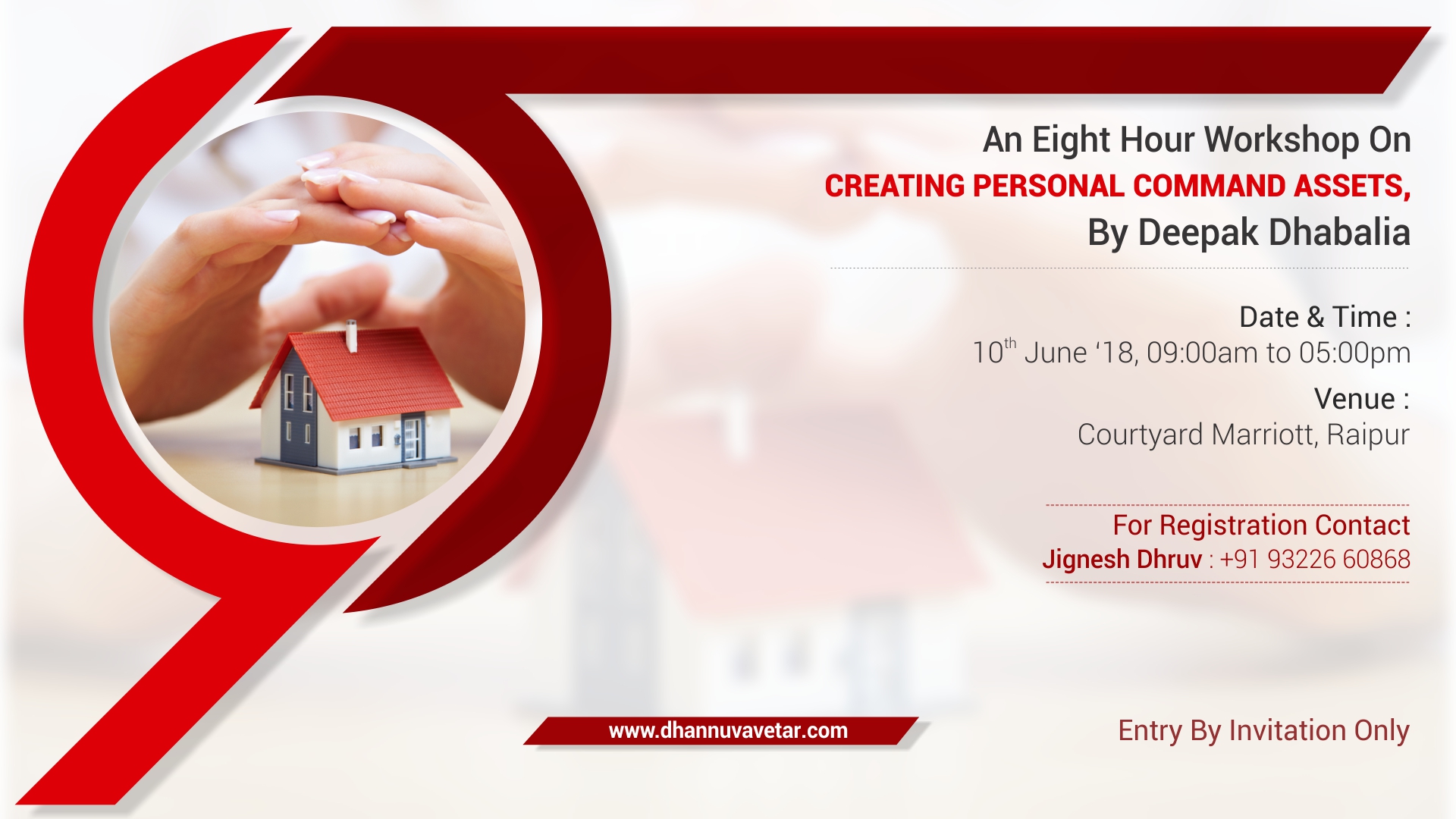 Dhan Nu Vavetar is an 8-Hour Workshop on finance management. The highlights of the workshop –
Build a firewall process
Explore on your personal balance sheet
Be ready for any contingency fund
Identify your role as a trustee for your family
Draw a map of life
Plan your financial freedom
WHY SHOULD YOU ENROL?
Each one of us has a dream, a goal, but not each one of us achieves it. Ever wondered why?
They fail to PLAN.
5 Reasons why you must enrol for Dhan Nu Vavetar –
If you have a goal in life
If you want to accomplish them
If you believe in your ambitions
If you are desperate enough
If you believe in your WHY
The workshop is scheduled for 10th June 2018, 09:00 am onwards @ Raipur
For enrolment and enquiry contact 9322660868
HOW CAN YOU ENROL?
It's simple, just fill in this form –