5 WAYS TO IMPROVE YOUR FINANCES
---
New Year begins with new resolutions for self-improvements. Although, there are multiple ways to make positive changes in our lives, starting with your finance management can create an impact on the rest of your life.
"Beware of your finances, a small leak can sink the whole ship," says Benjamin Franklin
Many people realize the need to improve their finances but don't know how to set their financial goals and how to achieve those goals. The key to wealth management and wealth multiplication is to focus on the process and on the things that you can control.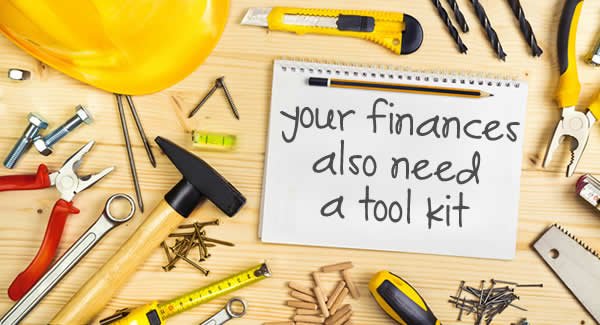 Here are 5 ways to improve your finances –
#1 LET GO OF FINANCIAL BURDENS AND MOVE FORWARD
You may have made some decisions that didn't go as well as you thought they would allow yourself to let go of those financial burdens and start fresh. Put down your financial goals on a piece of paper. Draw a roadmap of how you will reach the goals. Calculate how much you need to invest every month. Now comes the twist – Plan investments. Invest than spend from what remains.
#2 CREATE A BUDGET
If you think a budget is only going to add to your financial stress, let me correct you. Budget is the best tool to get control of your finances. A budget will help you to direct your money where to go. It helps you to systematically plan your expenses, it helps you meet your investment plans, and gradually reach your financial goals.
By creating your financial budget will give you get the control over your finances. By doing so you can change your financial situation. Experiment it just for one month and then go from there until you find the desired financial independence.
#3 USE ONE OR TWO MEDIUMS TO SPEND
On an average people spend over 490 minutes of their day with some sort of medium, which means more than 178,850 minutes a year. The best way to keep a track of all your spending is to spend through one or two mediums. If you use a credit card, spend through it throughout. Doing so will help to make sure you're not overspending each month.
#4 USE A FINANCIAL DASHBOARD TO GET EVERYTHING IN ONE PLACE
Using a financial dashboard will allow you to manage all your finances in one place. It will enable you to efficiently track your spending and your savings. It will help you to make sure you're on track with your money goals all year long.
With the financial dashboard, you won't have to guess whether you're staying on track with your goals because all the information you need will be published in one document.
#5 ASSESS YOUR MONTHLY RECURRING EXPENSES
Some expenses incurred on a consistent basis. Take a look at such recurring expenses, review and access those expenses.
Review which persisting expenses you can eliminate completely. Automatically you will end up spending less each month.