SET AND ACHIEVE FINANCIAL GOALS USING FINANCIAL GOAL WORKSHEET



---
Dreaming to be rich without determining financial goals is like driving and moving ahead without knowing where you want to reach.
Before you decide to invest, it very crucial to determine your financial goals – the purpose of your investment, let's say you want to invest because you want to give a world-class education to your children. Now, knowing your purpose is not enough, you also need to understand how much time you have by your side. Like what is the age of your children, how many years you have for investment in hand etc. You need to determine the target in order to achieve it. That's very important.  Studies reveal, people who set realistic financial goals, invest accordingly, are far more likely to succeed and accomplish their financial goals as compared to investors who randomly invest without determining their financial goals.
Utilize your investment ideas to fulfil your financial goal.
Stop thinking, start Investing.
#1 Having Financial Goals Is Different Than Having Financial Dreams
If I have to define financial goals, financial goals are something I aim to accomplish, while financial dreams are something I wish to attain. The difference is that of Aiming and Wishing. It's two different concepts altogether.
When you decide your purpose, you set your target and you work towards accomplishing it, you put your best foot forward. You do everything and anything you possibly can to fulfil your financial goals. On contrary, when you say dream, the target is undefined, it's just a wish, I want to type. You take it lightly. You find excuses and escape from not putting your best to live those dreams into reality.
Mentioned below is one of the examples to distinguish between Financial Goal and Financial Dream.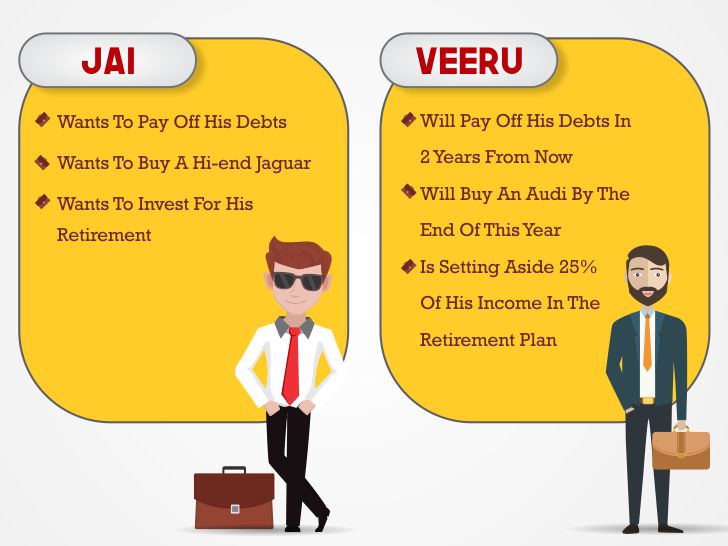 #2 Determine Your Financial Priorities
Your life, your financial circumstances, your priorities are different and unique. There is hence no point in getting influenced by other's financial goals. No two people think alike; similarly, no two people have the same financial goals. Therefore, take a minute and think about what is important to you and what is your financial priority. When you are clear with your thoughts pen it down.
#3 List your Financial Goals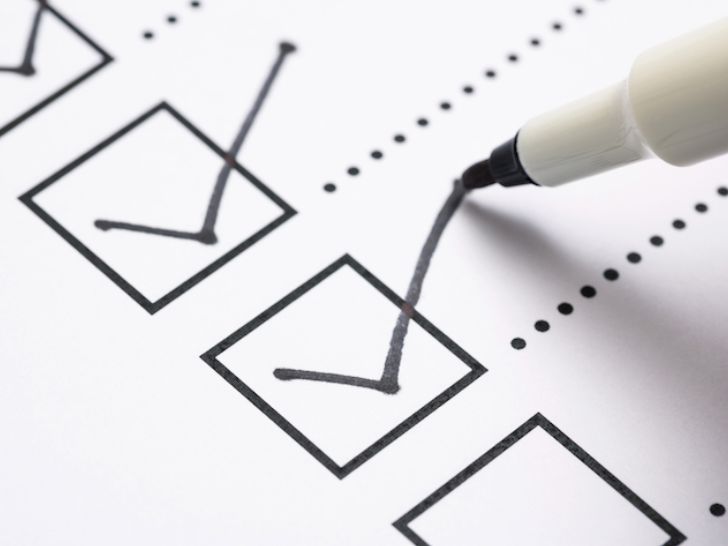 In doing so, you need to
Identify your financial goals
Determine deadlines to achieve the set financial goals
Identify the total cost to achieve the set financial goals
Plan your investment to accomplish the set financial goals
Monitor and review you're your investment plan on a frequent basis
Here it's important to have your Plan your Financial Goals through Financial Goals Worksheet.
Table # 1 – Identifying Financial GoalsAnd Setting Deadlines
| | | | | |
| --- | --- | --- | --- | --- |
| Goal | Time in Hand | Total Cost in Rs. (per year) | Budget is Rs. (per month) | Action to Achieve Your Financial Goals |
| Create Fund For Retirement | 25 years | | | |
Table # 2 – Determining Total Cost and Committing Monthly Contribution
| | | | | |
| --- | --- | --- | --- | --- |
| Goal | Deadline | Total Cost in Rs. (per year) | Budget is Rs. (per month) | Action to Achieve Your Financial Goals |
| Create Fund For Retirement | 25 years | 60,000/- | | |
Table # 3 – Determining Action for Goal Achievement
| | | | | |
| --- | --- | --- | --- | --- |
| Goal | Deadline | Total Cost in Rs. (per year) | Budget is Rs. (per month) | Action to Achieve Your Financial Goals |
| Create Fund For Retirement | 25 years | 60,000/- | 5000/- | Reducing the number of restaurant dinner and credit bills. Simultaneously, increase SIPs, insurance etc. |
Kindly note, this is a tentative amount for your understanding. Your amount, your budget per month and your investment action plan may differ completely as per your financial goals.
You can make such financial goal sheets to ensure you achieve your financial goals at the right time.
#4Prioritize Your Financial Goals
Prioritizing your financial goals is very important. Most of you may have financial goals, but may/may not have the right resources to fulfil it. At times, it might seem difficult to accomplish all your financial goals at the same time, especially when you have a shortage of funds. In that case, don't get disappointed.
Hence. It's always suggestive to classify your financial goals into short-term financial goals and long-term financial goals.
It is advisable to fund your short-term financial goals over long-term financial goals. For instance, your retirement fund account can be put on halt by creating your emergency fund.
To Summarize
The blog focuses on the importance of financial Goals Worksheet. Setting your financial goals is the first step, followed by prioritizing it, and working towards turning the invisible into the visible.
If you have no goal or vision, your financial health may deteriorate within a span of few years. It is thus important to have a financial goal worksheet to achieve your set financial goals.
If you want to create a workable financial plan, then I firmly vouch for you to take advantage of our  Money Multiplier workshop.